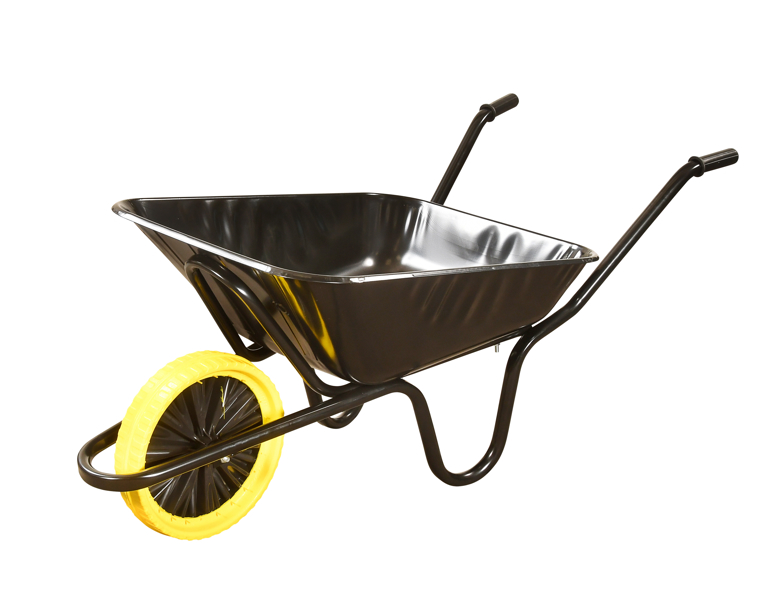 INTEGRAL
Integral 90L Puncture Proof
A traditional 'Navvy' barrow, the Integral brings sturdy construction and a simple wide body design allowing for ease of loading. Offering excellent maneuverability and weight distribution, the Integral is designed to load and unload quickly, making short work of large loads.

British Made
KEY FEATURES
PAN
Heavy duty steel pan with double rolled lip. The wide body style makes loading and unloading simple.
POWDER PAINT
Polyester powder paint finish, hard wearing and looks good for longer.
FRAME
30mm single piece frame with tipper nose and welded brackets
SUPPORT
Integrated tubular front support welded to the frame, offering better weight distribution and increasing overall strength
WHEEL
The Titan puncture proof wheel features a microcellular HDPU foam outer moulded around a HDPP wheel centre with integrated shock absorbers. Lightweight, durable, and more bounce than a traditional puncture proof, the Titan performs like a pneumatic without the risk of getting a puncture!
I am very happy with the wheel barrow and its quality.
I've had my Walsall Wheelbarrow for nearly 20 years . It's used most days for most jobs and is still going strong . Very impressed.
Excellent customer service, quality wheelbarrow.