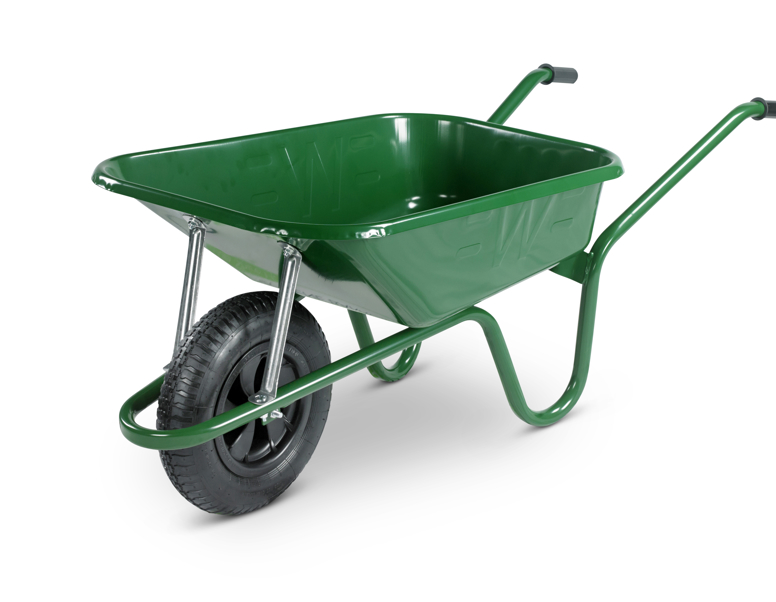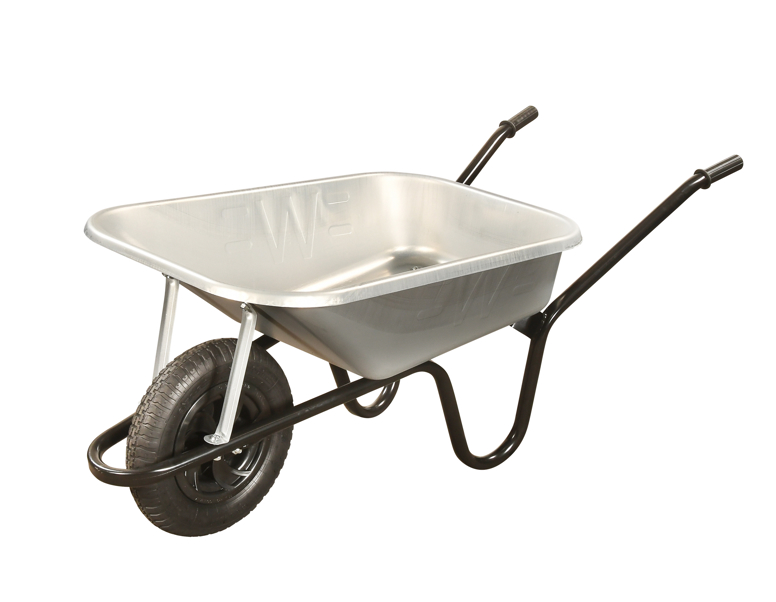 BUILDER
Builder 90L Pneumatic
Offering the same sturdy construction and traditional styling of our Contractor, the Builder adds to this a larger 90L pan for moving larger loads. An excellent choice for any application.

British Made
KEY FEATURES
PAN
Heavy duty steel pan with double rolled lip and "W" side wall stamp. The narrow body style makes accessing tight spaces much easier without sacrificing capacity
POWDER PAINT
Polyester powder paint finish, hard wearing and looks good for longer.
FRAME
30mm single piece frame with tipper nose and welded brackets
SUPPORT
Dual, galvanised steel, contoured supports
WHEEL
Lighter and stronger than a standard steel wheel, our HDPP wheel centers are made by us at our injection molding facility
TESTING
Each batch of wheels is burst tested to more than 3 times the recommended PSI to ensure that every wheel we make is safe and durable
I am very happy with the wheel barrow and its quality.
I've had my Walsall Wheelbarrow for nearly 20 years . It's used most days for most jobs and is still going strong . Very impressed.
Excellent customer service, quality wheelbarrow.